Shiin – collaboration 17.03-24.03.16, with Su-En Butoh company
19.03.16 K.R.O.P.P,Uppsala Consert house, Uppsala, Finland
A collaboration with Su-En and Su-En Butoh Company in Finland.
Installations, processes, roles reversed, premieres, body compositions and moving voices. Anything can happen when the body encounters sounds! BODY allows a number of choreographers and dancers meet sound artists and composers. Together they go into an exciting artistic process from which the various works and expressions can emerge.Perhaps also the building itself being a part of the body and the sound? Sound has a body. The body has a sound. Through resonance, strain, frequency, and materials will sound a physical location in the room. Even silence has audio. Our bodies are surrounded daily by a kind of soundscape, a sound environment, in which we give and impression. This can be the basis for movement and choreography.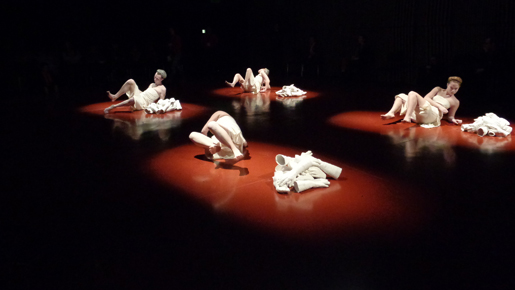 Participating choreographers and sound artists
Lotta Melin / MAP
SU-EN in cooperation with Ryoko Akama (Japan / UK)
Olof Persson
Anna Westberg
Emma Ribbing in cooperation with Silas Bieri (Switzerland / Sweden) in-discourse art & Audio Production
Place
Sal B, C, and around the house
Curator
SU-EN
In the small format with high artistic and international ambition.The project BODY show dance which is not big theatrical productions, but rather experiments, improvisations, work-in-progress, or spatial installation magnificent works. BODY-evening is a creative and stimulating meeting between dance artists, their works and the audience!
With the support of Uppsala City Cultural and Culture and Formation